We are expanding
our material know-how
and test services with
the DEKRA laboratories!
We are expanding
our material know-how
and test services with
the DEKRA laboratories!
Accredited test laboratory
to DIN EN ISO / IEC 17025.
Your specialist for metals,
plastics, elastomers.
Does the seat belt keep what it promises?
In the field of road safety and vehicle occupant protection, pulling tests on seat belts can even save lives.
Whether textiles, cast and forged products, sheet metal and rod material – the tensile test on the tensile testing machine is a standardized method of material testing with which we determine the yield point, tensile strength, elongation at break, modulus of elasticity and other material parameters. These determined characteristic values ​​form the basis for the calculation and dimensioning of statically stressed components and constructions. They are required to characterize the processing behavior of the materials and are used in quality control to assess the uniformity of production. When selecting materials, they are used to compare materials and material conditions.
In addition to hardness tests, tensile tests are one of the most frequently performed test methods in mechanical materials testing.
In tensile tests, we determine, for example, what load a material can withstand until it begins to deform plastically (yield point) or under what maximum load the material tears (tensile strength). In the tensile test, we also determine what elongation the material shows after breaking (elongation at break) in order to obtain information about the toughness of a material.
To carry out the tensile test, a sample (e.g. round tensile test, flat tensile test, shoulder bar) is firmly clamped in the tensile testing machine. The sample is then placed under tensile stress in that the clamping jaws are raised slowly and smoothly. This process continues until the specimen breaks. During the entire process, a load cell measures the force level and the change in length of the tension rod using a precision extensometer. The result is a force-strain curve specific to each material.
With a wide range of tensile tests, we help you to quickly and reliably answer questions about quality, safety and economic efficiency and also to solve complex tasks. This includes the implementation of standard tensile tests on standard test specimens as well as the development of non-standardized test methods on components as well as test set-ups and devices for solving special problems in direct customer contact.
DIN EN ISO 6892-1 – Metallic materials / Tensile test / Part 1: Test method at room temperature
DIN EN ISO 6892-2 – Metallic materials / Tensile test / Part 2: Test method at elevated temperature
ASTM E 8/E 8M – Standard test methods for tensile testing of metallic materials 1
DIN EN ISO 527-2 – Plastics / Determination of tensile properties / Part 2: Test conditions for molding and extrusion compounds
DIN EN ISO 527-3 – Plastics / Determination of tensile properties / Part 3: Test conditions for films and sheets
DIN EN ISO 527-4 – Plastics / Determination of tensile properties / Part 4; Test conditions for isotropic and anisotropic fiber-reinforced plastic composites
DIN 53504 – Testing of rubber and elastomers / Determination of tensile strength, tensile elongation and stress values in the tensile test
DIN ISO 34-1 – Elastomers or thermoplastic elastomers / Determination of tear resistance / Part 1: Strip, angular and arc-shaped test specimens
DIN EN ISO 13934-1 – Tensile properties of textile fabrics / Part 1: Determination of maximum tensile strength and maximum tensile elongation by the strip tensile test
*Sample production and sample preparation according to specified standards
Case study: tensile test on polypropylene shoulder rod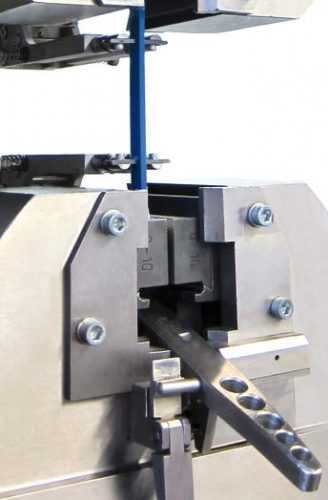 Figure 1: Tensile test on shoulder bar PP according to DIN EN ISO 527